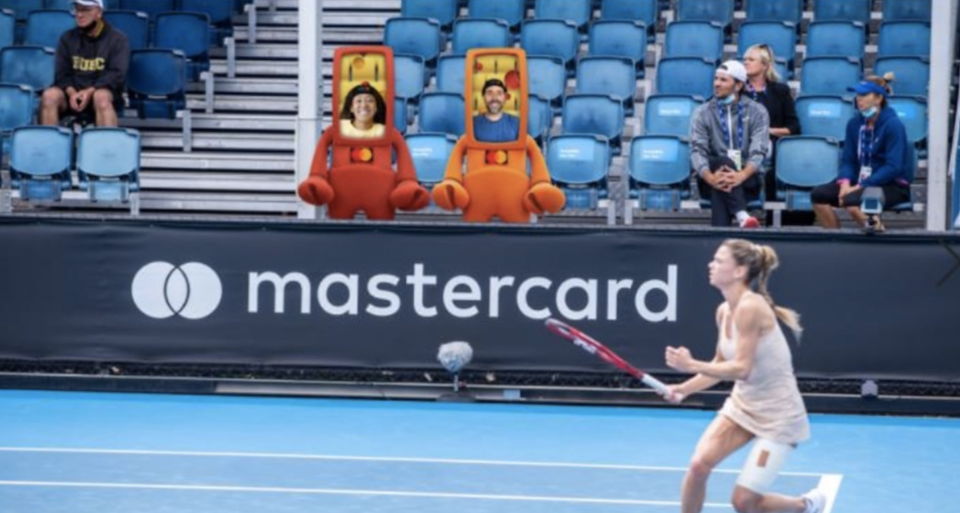 Mastercard: Open the Open
The 2021 Australian Open was run with reduced live spectator limits because of Covid, so we developed a world-first solution that allowed Mastercard to 'Open the Open' for fans globally. Using a range of tech to complement the TV broadcast, including 360 degree live streaming and social content, fans were taken behind the scenes, met players and commentators, took part in personal coaching sessions with superstars, and mingled with fellow fans.
A custom Instagram filter was created to allowed anyone to beam their reactions to play onto the face of a courtside Virtual Fan, and even become part of the global broadcast.